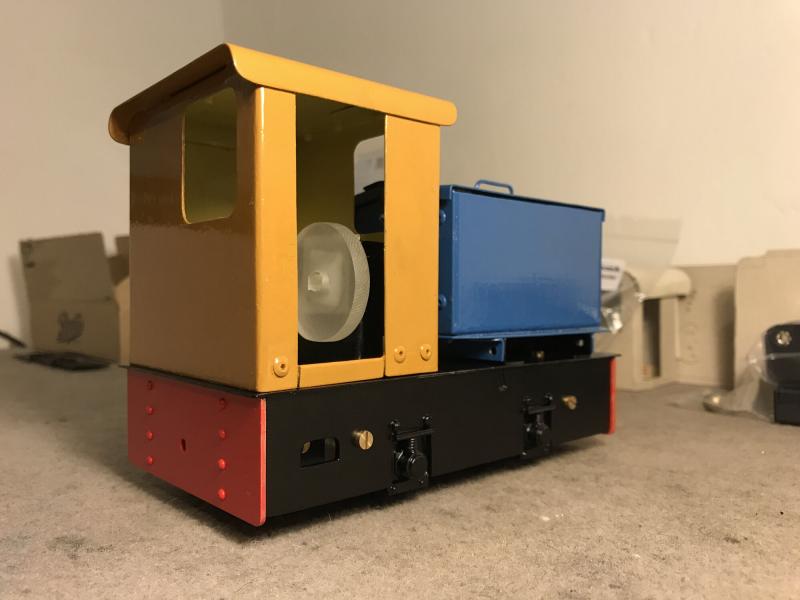 No.6 with dummy power controller; and thicker sub-frames
The 1mm thick steel sub-frames have been ditched in favour of 2mm thick steel. This is intended to enhance adhesion when the loco goes mountain climbing!
Delivery of the power controller wheel from Forest Classics has been delayed by a held-up shipment from the Wilesco factory in Germany. They've informed us that new customs checks caused by Brexit may have something to do with it.
So in the meantime we have fabricated a temporary power control wheel from 6mm thickness acrylic so as to continue progress with the installation of the power electronics. This depends on the control potentiometer being installed in the correct location on the control panel.
Cab door provided on one side only as per most mining locomotives.