Electrical work 10 Mar 2021
Work on assembling the power control circuits for new battery loco No.6 has commenced.
Electrical components were supplied by Essel Engineering Ltd along with a very good wiring diagram. The components are:
Speed controller potentiometerr
Speed controller PCB with chip installed
Forward/reverse switch
Battery on/off switch
Fuse
These components were assembled, wired and soldered.
Then the assembly was temporarily fitted to the loco chassis, connected to the motor and a temporary 9.6 volt supply.
Result: It works! :-)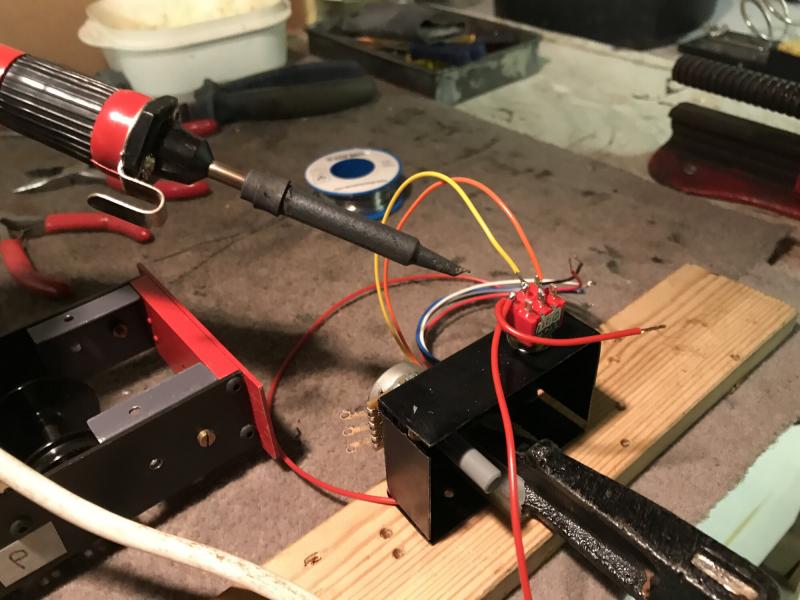 Soldering connections 10 Mar 2021